1. Fashion has delighted and tormented us for as long as there have been clothes to wear. Iconic designers and culture cognoscenti have left us with as many unforgettable quotes about style as groundbreaking trends. Quotes like "I don't do fashion, I AM fashion," by Coco Chanel, or Simon Doonan's "Wear red and other women will assume that you are a predatory vixen who is out to steal their husbands and suck the blood of their children."
Even politicians recognize fashion's power — as potential 2016 presidential candidate and pantsuit icon Hillary Clinton once remarked, "If I want to knock a story off the front page, I just change my hairstyle." In honor of Fashion Week, we review some of the best quotes that authors have to offer on the world of fashion, from ancient Greek literature and haute-couture biographies to the pages of chick lit and YA dystopias, poetry, and pop memoirs. Read on for some truly Chanel-worthy gems.
3. "Frankly, in terms of lingerie, I felt sexiest in my uniform: high waist cotton panties...and a sports bra, if any bra at all. Lingerie seems not to be the vehicle that produces feminine self-confidence and sexiness, but rather the vehicle to get a rise out of our male counterparts."
― Leandra Medine,
Man Repeller
, $16.95, available at
Barnes & Noble
.
20. "Needle, needle, dip and dart,
Thrusting up and down,
Where's the man could ease a heart
Like a satin gown?"
― Dorothy Parker,
Complete Poems
, $13.26, available at
Barnes & Noble
.
23. "Simplicity in character, in manners, in style; in all things the supreme excellence is simplicity."
― Henry Wadsworth Longfellow,
Kavanagh
, $9.89, available at
Amazon
.
24. "Joan of Arc had style. Jesus had style."
―Charles Bukowski,
Portions From a Wine-Stained Notebook
, $13.79, available at
Amazon
.
25. "Being perfectly well-dressed gives one a tranquility that no religion can bestow."
― Ralph Waldo Emerson,
The Essential Writings of Ralph Waldo Emerson
, $14.27, available at
Barnes & Noble
.
26. "Any man may be in good spirits and good temper when he's well dressed. There ain't much credit in that."
― Charles Dickens,
Martin Chuzzlewit
, $14.58, available at
Barnes & Noble
.
27. "I base my fashion taste on what doesn't itch."
― Gilda Radner,
It's Always Something
, $11.34, available at
Barnes & Noble
.
28. "She was very near hating him now; yet the sound of his voice, the way the light fell on his thin, dark hair, the way he sat and moved and wore his clothes — she was conscious that even these trivial things were inwoven with her deepest life."
― Edith Wharton,
The House of Mirth
, $10.29, available at
Barnes & Noble
.
29. "Know first who you are, and then adorn yourself accordingly."
― Epictetus,
The Discourses of Epictetus
, $8.96, available at
Amazon
.
30. "Putting on a beautifully designed suit elevates my spirit, extols my sense of self, and helps define me as a man to whom details matter."
― Gay Talese,
The Gay Talese Reader
, $12.05, available at
Barnes & Noble
.
31. "The boor covers himself, the rich man or the fool adorns himself, and the elegant man gets dressed."
― Honoré de Balzac,
Treatise on Elegant Living
, $9.88, available at
Amazon
.
32. "The Yanks always wore neckties that leapt out in front of their shirts, as if to announce the awkwardness to follow."
― Tom Wolfe,
The Bonfire of the Vanities
, $14.93, available at
Barnes & Noble
.
33. "The point of jewelry is to pay respect to those for whom, and at whose homes, one wears it."
—Coco Chanel,
The Allure of Chanel
, $15.77, available at
Barnes & Noble
.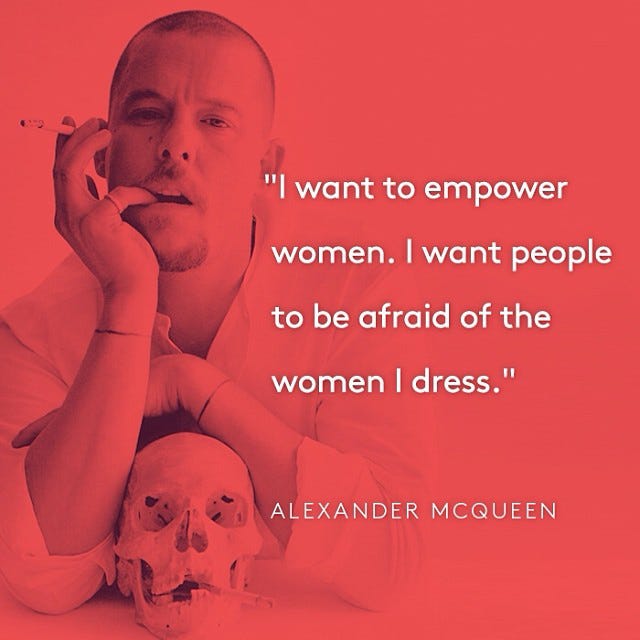 http://www.refinery29.com/fashion-quotes#slide-38