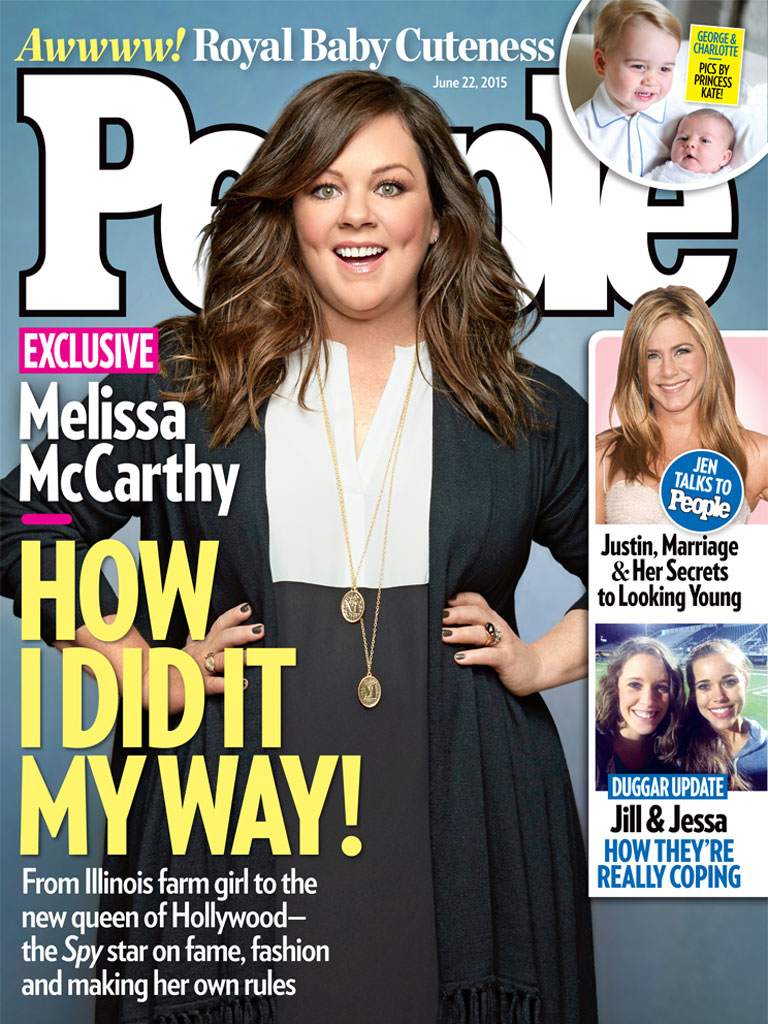 This article inspired me to start working on collection for plus size models. Melissa McCarthy designs
became my "obsession" sort of thing. I found it not fare that they don't have as much options as other size models to look fabulous and fashionable. For example please check similar article for plus size women. - from Author.
Melissa McCarthy went from Illinois farm girl to the new queen of Hollywood, and she's having the time of her life. Subscribe now for McCarthy's exclusive interview on fame, fashion and making her own rules, only in PEOPLE!
No one would ever expect
Melissa McCarthy
to hold back when it comes to getting laughs. Yet for years, she says, Hollywood had certain expectations for female comedians. Being funny "couldn't be through your personality or actions, you just had to look crazy," she tells PEOPLE in this week's cover story.
Sitting down for an exclusive interview with PEOPLE and
Entertainment Weekly
editorial director Jess Cagle (
see the video here
), McCarthy says her journey has been a lesson in pushing those limits. "I just think that we've gotten rid of, luckily, a lot of those guidelines," she adds. "Funny is funny, and it can come in 8 billion different shades and flavors, so I think it's silly to kind of limit it."
Now with her first summer action film,
Spy
, opening No. 1 at the box office, McCarthy is proving herself to be one of Hollywood's most bankable stars. "I'm having the time of my life," she says.
The film teamed her up again with her
Bridesmaids
and
The Heat
director, Paul Feig, and took McCarthy's love for dress-up to a whole new level. "I just think that wigs and makeup and costumes
completely transform me
," says the actress, who plays Susan Cooper, an office wallflower-turned-secret agent. "When I read a character that I really, really love, I know immediately what they look like. It's like I want to 100 percent become that person."
http://www.people.com/article/melissa-mccarthy-spy-new-clothing-line