Today marks the 10th anniversary of the series finale of
Sex and the City
(can you believe it's been that long?). To commemorate the day — which finished off six stylish seasons, two movies, and an all-out obsession with
one clothes-hoarding, shoe-loving columnist
— we'd like to reminisce about all the amazing fashion moments from the show's resident trendsetter, Carrie Bradshaw.
There aren't enough positive adjectives to describe this character's impeccable, risk-taking flair. She constantly pushed her style to another level, yet never took it to a kooky place. From crop tops to Manolos, fur coats to
Fendi
, Carrie provided an endless amount of eye candy and insurmountable inspiration. Here's to her fearless fashions.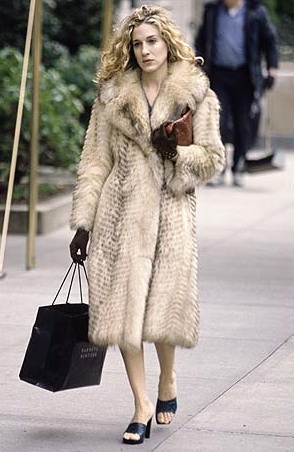 Carrie was loyal to her fur from day one.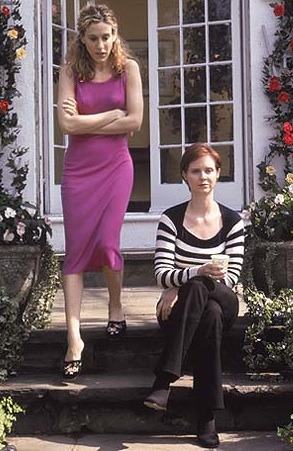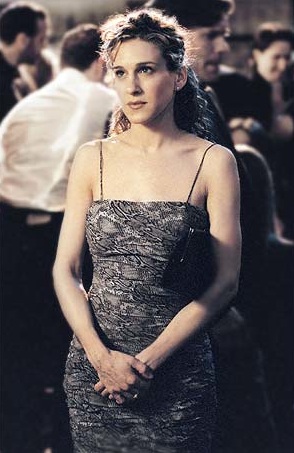 Carrie looking poised in a form-fitting snake print dress.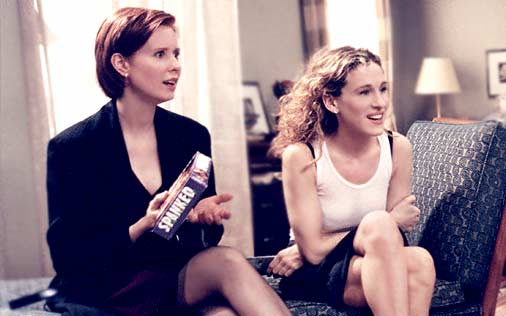 Love the long silhouette and color combination here.